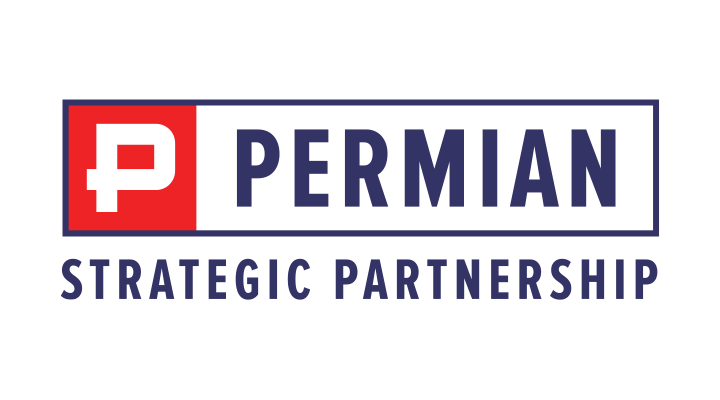 Loving, NM (July 18, 2022) —An innovative new education opportunity is wrapping up at Loving Municipal Schools this week. A summer energy internship for high school students, the format used a unique design that brought multiple energy companies to a central platform to share information with students. Twelve Loving Municipal Schools students, ranging from sophomores to recently graduated seniors, explored the energy industry's many facets.
The Permian Strategic Partnership (PSP) contributed funds to Loving Schools in an effort to impact the workforce pipeline for the Energy sector in the Permian Basin. A recent study conducted by PSP and their partners, The Education Strategy Group, concluded that very few education programs at the high school level in the region directly address the Energy Sector. This internship experience allows students and industry to interact in a new and unique way.
Over the last six weeks, students learned about the various career opportunities available in the energy space and created a final project showcasing their learning. The final outcome includes a website, videos and social media plans to encourage other students to explore Energy careers.
The internship is led by two facilitators who are teachers at Loving High School and supported by the administrative team, including Superintendent Lee White. The team guided students through a framework that has been co-created with PSP's member companies. There have been multiple field experiences, a rig tour and visits to company offices. Students also attended the EnergyPlex Conference in Hobbs and actively participated in the sessions.
This internship model solves many of the challenges that energy companies have in engaging young people by relieving the liability of having students on-site while still providing them with robust learning experiences. "This investment in internships for high school students allows us to create a framework for replication in other districts across the region. This is an exciting opportunity for the future of our energy workforce in the Permian Basin," said Tracee Bentley, President and CEO of the Permian Strategic Partnership.
 The culminating presentations will occur at Loving High School on July 18, beginning at 10:00 am. The press and public are invited to attend.
The PSP is proud to partner with Loving Municipal Schools to educate students on the region's highest impact industry sector, and to make the Permian Basin an even better place to live, work and raise families.