Why Workforce Development?

In 2018, the Bureau of Labor Statistics reported there was no region in the United States that could match the Permian Basin for its percentage increase in new jobs. As of March 2018, there were approximately 15,000 positions that remained unfilled across the Permian representing close to 6% of the region's workforce of over a quarter of a million.
By 2025, continued industry growth and a shift toward a resident rather than rotational workforce in the Basin will require ~50,000 more workers, roughly half in the energy industry and the rest to meet the needs of other industries and services across the local and regional economy.
of the Region's Workforce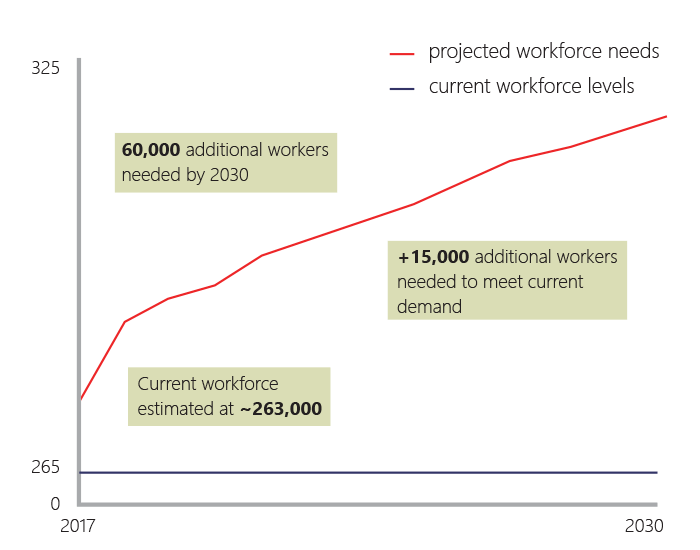 The PSP Workforce Development Committee is partnering with local school districts, community colleges, state and local officials, and other civil society organizations to attract, develop, and retain workforce and their families across the Permian Basin.