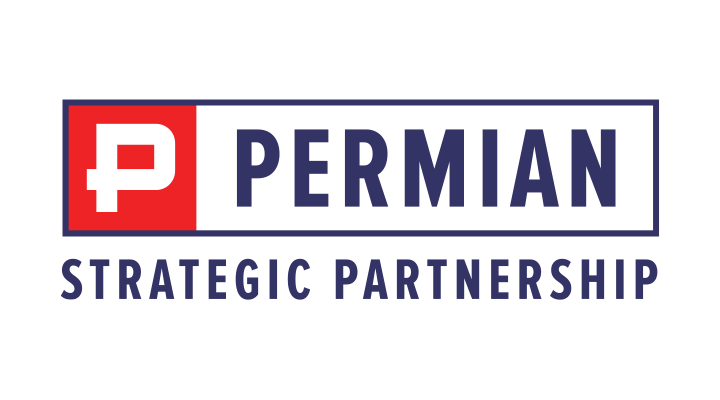 Permian Strategic Partnership Highlights Regional Impact With New Report
More than $48 million in direct investments have contributed to more than $844 million in collaborative investments
The Permian Strategic Partnership (PSP), formed just two and a half years ago as a way for energy companies to join together to invest in Permian Basin communities, has published its inaugural report. The report highlights the impact the organization has had, committing more than $48 million in contributions and helping transform that into more than $844 million in community-led investments. Read the report here.
"It is through the efforts of many that the Permian Basin has risen in prominence, achieving energy security for the nation and prosperity for the region, state, and nation" said PSP Chairman Don Evans. "In the same spirit, the Permian Strategic Partnership leverages its relationships with like-minded organizations, local, state and national leaders, and public partners to achieve far more together than we could alone."
"Investing in the Permian is the right thing to do, for the future of our industry, for the vitality of the region's communities, and for the country. The members of the Permian Strategic Partnership feel a social responsibility to give back to this region that has given jobs, energy security, and economic stability to the U.S.," said Tracee Bentley, President & CEO of the PSP. "The impact of this commitment can be seen throughout this report."
Working in collaboration, the PSP has increased funding for education, invested in career training, expanded healthcare access, improved safety and infrastructure, made housing more affordable for teachers, and expanded broadband access across the Permian Basin.
"When people ask why I like energy so much, I always end up talking about the people.  They are 'can-do', optimistic, and action-oriented.  The PSP epitomizes that spirt and that determination," said Maynard Holt of Tudor Pickering Holt & Co. "Investors want to understand how companies are supporting the communities that they operate in. The bar is definitely moving higher and it's important that these efforts are clearly articulated. The PSP report makes it easy for investors and others to see directly the impact that these companies are making.  These 17 companies have come together and said 'let's make change happen and let's do it now.'  Absolutely awesome."
"Working with the Permian Strategic Partnership has shown what is possible when government, philanthropy, and the private sector work together toward common goals. As Governor of Texas, I am proud of the innovation spurred on by the PSP as we all strive to keep Texas the premier place to live, work, and raise a family," said Texas Gov. Greg Abbott in the report.
"The Permian Strategic Partnership has helped to move New Mexico forward by providing innovative private-sector support for public needs. From investing in a forward-thinking new school in Hobbs to standing up behavioral health services in Carlsbad, the PSP is paving a new path for industry to give back to local communities," said New Mexico Gov. Michelle Lujan Grisham in the report.
Comments from PSP Board Members:
"The PSP's unique partnership and vision shines through in this annual report highlighting impactful initiatives across Permian communities where our employees live and work." – Jeff Gustavson, Vice President Mid-Continent Business Unit, Chevron
"When we came together as an industry to form the Permian Strategic Partnership, the goal was clear – create a better community and boldly solve the unique challenges that face the places where we live and work. We had a responsibility to harness our collective resources and take action. Only two and half years after it was created, the PSP has created positive change in health care, education, housing, safety and workforce development. And we're just getting started." – Tim Leach, executive vice president, Lower 48, ConocoPhillips
"Being part of the Permian Strategic Partnership allows us to learn from and collaborate with peer companies that share the same goals we have at Devon of improving the quality of life in the Permian Basin. Through the PSP we are able to provide a greater level of support to local communities." – Clay Gaspar, Chief Operating Officer, Devon Energy
"The PSP is committed to addressing some of the Permian Basin's biggest challenges – ensuring access to quality education and healthcare, improving road safety, expanding broadband access, and more – and EOG Resources is proud to support these initiatives. When industry, communities and philanthropic organizations work together, the entire region benefits, and we are able to help ensure the vitality of the Permian Basin for years to come." – Bill Thomas, Chairman and CEO, EOG Resources
"It has been rewarding to participate with our customers on many different initiatives to advance education, roads, healthcare, housing and workforce development in the Permian Basin. We look forward to continuing to make our communities a better place to work and live."  Willie Chiang, CEO, Plains All-American
"The Permian community means a great deal to Schlumberger—our people have been working and raising families here for over 85 years. It is an honor to be one of the founding members of the Permian Strategic Partnership, and we are proud of our participation in impactful projects made possible with our PSP partners. We look forward to continuing to actively support this dynamic and unique community." – James R McDonald, President Americas Land, Schlumberger
"PSP and its partners are working to become change agents in the Permian Basin, addressing pressing challenges of today and paving the way for sustainable development for tomorrow. One of the key challenges in the Permian is road safety. I am especially proud of the PSP for funding the Permian Roads Safety Coalition and helping to put much needed life-saving equipment into the hands of first responders across 22 counties in the basin." – Frits Klap, Senior Vice President, US Shales, Shell Exploration & Production Co.