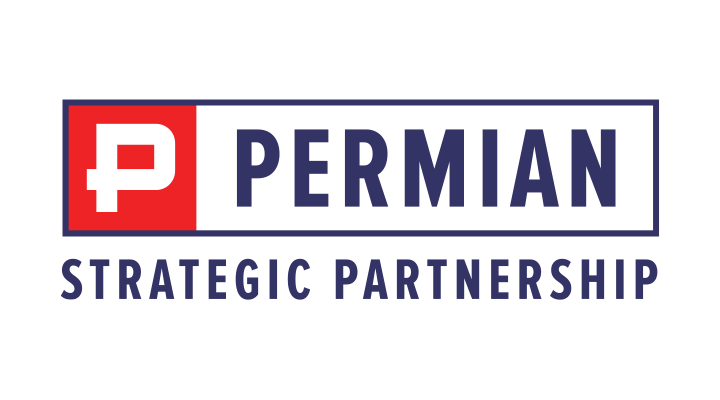 New Report Showcases Permian's Unique Position as Global Leader in Oil & Gas
The Permian Strategic Partnership report finds proactive infrastructure investments are needed to unlock the Permian Basin's full energy potential.  
Midland, Texas, September 10, 2020—Today, the Permian Strategic Partnership released a new report, The Permian Basin: Unlocking the Full Potential, which quantifies the generational economic opportunities of the Permian Basin, as well as the significance of its energy resources to the United States and indeed the entire world.
The report finds that the Permian Basin is the most prolific energy basin in the free world, containing more than 92 billion barrels of oil in proven reserves and enough natural gas to meet U.S. household demand for 60 years. While containing a small fraction of the populations of Texas and New Mexico, the Permian is capable of contributing up to nearly 11 percent of Texas's gross domestic product and more than 18 percent of New Mexico's.
"We have known for years that the Permian Basin is home to enormous untapped potential, and this report brings that potential into clear view," said former U.S. Secretary of Commerce Don Evans, who serves as chairman of the Permian Strategic Partnership. "The region's vast reserves solidify the Permian Basin as a global leader in energy and will ensure America's energy security for decades to come. Proper infrastructure investments are critical to the future productivity of the Permian and the extraordinary economic benefits it provides."
Drawing on new data from the Texas A&M University System, the report finds that despite economic uncertainty caused by the COVID-19 pandemic and a global market still in recovery, Permian Basin energy production will continue to provide statewide economic and education benefits.
Thoughtful and proactive investments today in the region's roads, broadband, schools and housing will successfully position the Permian Basin for unprecedented future growth. The report found that $1 billion invested in local roads would prevent over 4,000 traffic incidents and almost 200 fatalities.
"The Permian Basin has positively impacted every community in Texas and New Mexico," said Tracee Bentley, CEO of the Permian Strategic Partnership. "The region's energy industry provides good-paying jobs with salaries well above the state average that support thousands of American families. In 2019 alone, the region contributed nearly $4 billion in tax revenues and royalties toward state education funds. As the industry recovers from the impacts of a global price war and pandemic, the vast energy resources of this region will continue to benefit students, teachers, and first responders throughout Texas and New Mexico."
The Permian Strategic Partnership's mission is to strengthen and improve the quality of life for Permian Basin residents by partnering with local leaders to develop and implement strategic plans that foster superior schools, safer roads, quality healthcare, affordable housing and a trained workforce. Strategic investments achieve this goal, benefiting not only residents of the region, but Americans across Texas and New Mexico.