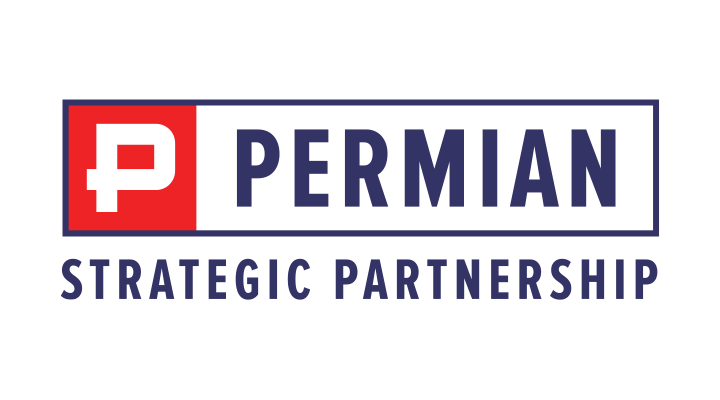 Economic Impact Report highlights the growing importance of the Permian Basin
Midland, TX (Aug. 29, 2023) — The Permian Basin's economic impact continues to gain momentum, bringing promising news for Texas, New Mexico and the entire nation. According to the latest report by the Permian Strategic Partnership (PSP), the Permian Basin had a record year for tax revenue collected from the oil and gas industry. These funds support tax relief, road improvements, public schools and teachers, police and fire departments, community hospitals, universities, and other essential services. The Perryman Group projected the Permian Basin to generate $325 billion in gross product and provide more than 1,200,000 jobs for the nation's economy by 2050.
"The Permian Basin continues to be America's economic powerhouse and further strengthens our nation's national security, economic security and energy security," said Don Evans, Permian Strategic Partnership Chairman. "Our region is the world's largest secure supply of energy. Texas and New Mexico must persist in their commitment to invest in and expand the region's infrastructure, further empowering the energy industry to furnish the indispensable resources that fortify our nation's robust economy."
According to the Economic Impact report, the Permian is also responsible for:
$24.5 billion in taxes collected across Texas and New Mexico.
Doubling the amount of oil and gas severance and production taxes across both states compared to the previous year
$2.1 billion to Texas' Permanent University Fund and $2.1 billion to Texas' Permanent School Fund, more than double the previous year.
35% of New Mexico's state budget ($5.8 billion) and more than 1/3 of the total funding for New Mexico's schools.
~3% of US wind capacity and ~8% of US total solar plant capacity. Investments in both wind and solar are growing rapidly in the Permian Basin
The Permian Basin is a renowned leading global energy-producing region with abundant natural and renewable resources. With 105 billion barrels of recoverable oil and 229 trillion ft3 of recoverable natural gas, the Permian Basin helps fuel economies worldwide. By 2025, the Permian Basin will be responsible for generating 50% of U.S. oil production.  Despite being home to only 1.6% of Texas's population, the Permian Basin accounts for 8.2% of the state's private sector GDP. Same goes for New Mexico, only 9.3% of the state's population lives in Lea, Eddy and Chaves counties, but the Permian Basin accounts for 26.5% of the state's GDP.
"This report confirms what many of us already knew: the Permian Basin is a major contributor not only to the Texas and New Mexico economies but to the national and global economy as well," said Tracee Bentley, President and CEO of the Permian Strategic Partnership. "Through continued investment, strategic planning and foresight, the Permian Basin has created opportunity for hundreds of thousands of Americans and their families. We at the Permian Strategic Partnership will continue our work to help the Basin and all the people who call it home reach its full economic potential."
"Our fiscal success will enable us to double down on the investments we know are working and explore innovative new strategies that move the needle and move New Mexico up in the rankings," said New Mexico Governor Michelle Lujan Grisham, regarding New Mexico's growing state revenues presenting an opportunity for investment in public education, healthcare, housing and public safety sectors.
"Texas is blessed to be home to the Permian Basin, the nation's most prolific energy producing region that not only strengthens our state's thriving economy, but helps secure America's energy independence. The vast oilfields of the Permian Basin have helped create unprecedented levels of economic success and opportunity in Texas, keeping our state the economic engine of America. Our continued support of this critical region will ensure Texans—and Americans—have the necessary energy to power their homes, businesses, and growing local communities. I am proud of the collaborative work, spurred by the Permian Strategic Partnership, that the Permian community is undertaking to support one of the state's most valuable treasures," said Texas Governor Greg Abbott.