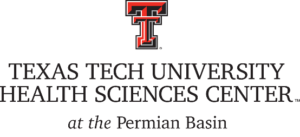 TTUHSC Receives Support from The Permian Strategic Partnership to Provide Expanded Access to Health Care Through Additional Medical Residents
MIDLAND, TX –
Texas Tech University Health Sciences Center (TTUHSC) School of Medicine Family and Community Medicine Rural Residency Program
announces a $5.9 million contribution from
The Permian Strategic Partnership
(PSP) to expand health care resources to Permian Basin communities. Timothy Benton, M.D., Regional Chair for the Department of Family and Community Medicine and Associate Dean of Clinical Affairs, stated, "Healthcare is core to the vitality of a community and better health outcomes occur in communities with a strong primary care foundation, most often provided by family medicine physicians." Working in a predominantly underserved area, TTUHSC trains and encourages medical residents to plant their roots in west Texas. The Texas communities of Andrews, Alpine, Fort Stockton and Sweetwater currently host the residents on the Rural Training Track. The communities of Carlsbad, New Mexico, Hobbs, New Mexico and Pecos, Texas will be added to the program through this expansion. Residents will now complete their first year at either Medical Center Hospital in Odessa or Midland Memorial Hospital in Midland before completing their final two years at one of the rural sites. Currently, the TTUHSC Family and Community Medicine Residency Program has 48 residents with 10 residents on the rural track. With this expansion, the program will now accept a total of 69 residents with 16 residents on the rural track.
"This residency program expansion creates a regional network of more than 70 family medicine physicians trained in community engagement as well as co-trained with psychologists in family medicine mental health, thereby preparing them beyond traditional office visits to population health management," Benton said. "Furthermore, with 23 residents completing training each year, and when retained regionally, we create a pipeline to sustain primary care in the Permian Basin for the future."
The unique Rural Training Track at TTUHSC provides an exciting opportunity for residents within an Accreditation Council for Graduate Medical Education accredited program. Residents selected for this track will work one-on-one with a family physician practicing full-spectrum care, including general and preventative medicine, operative procedures and surgical obstetrics. These residents will attend the first year of residency with the core program and subsequent two years in rural practices outside of Midland and Odessa. The region is rich in cultural diversity from rapid population growth due to economic stability.
"This innovative program will increase the number of family medicine residents and mental health fellows to provide care in both Midland and Odessa as well as rural communities across west Texas and eastern New Mexico," said Don Evans, Chairman of the Permian Strategic Partnership. "The federal government designates 80 percent of rural America as 'medically underserved,' and the PSP believes this program has the potential to provide a cutting-edge model that will help the Permian region and our entire country address the growing shortage of doctors in rural communities."
"The PSP's support is significant in sustaining the health care needs of this region, which is a key producer of our nation's energy," said Texas Tech University System Chancellor Dr. Tedd L. Mitchell. "It's community partnerships like this that allow us to utilize out-of-the-box approaches, such as this residency program, to expand access to health care."
The design of the rural track recognizes the primacy of the continuity principle in Family Medicine and reinforces this through longitudinal experiences, including one-on-one time with family doctors who daily provide the continual spectrum of prenatal through post-partum, newborn through geriatric and pre-operative through post-operative care for their patients. This track provides equal curricular experiences for all residents by completing the same rotations, acquiring the majority of inpatient experiences at the core program site and attending common activities.
"Expanding access to health care is a critical component of the PSP's mission to improve the quality of life for workers and families across our Permian communities, which have 35 percent fewer primary care providers than the national average," said Tracee Bentley, President and Chief Executive Officer of the Permian Strategic Partnership. "Since research shows a shortage of primary care providers results in longer waits to access care, less adherence to preventive care and overall worse health outcomes, we believe increasing the number of family medicine residents and mental health fellows in the Permian will mean better, healthier lives for all who live and work here."
Chief Executive Officer of Lea Medical Center in Hobbs, New Mexico Dan Springer said medical education and training benefits our community in numerous ways. "From providing a recruiting source of people who are familiar with the area, which increases the likelihood that they will stay permanently in our local communities, to expanding the availability of training opportunities for these medical students, this partnership with Texas Tech University Health Sciences Center, the PSP and Lea Regional Medical Center will improve the overall health of our community," Springer said.
About The Permian Strategic Partnership
The Permian Strategic Partnership is a coalition of 19 leading Permian Basin energy companies who joined together to work in partnership with leaders across the region's communities to address current and future challenges to the responsible development of the vast oil and natural gas resources of the Permian Basin in the states of New Mexico and Texas. The PSP member companies include Apache, BPX Energy, Chevron, Cimarex, Concho, ConocoPhillips, Devon, Diamondback, Encana, Endeavor, EOG Resources, Halliburton, Occidental, Parsley Energy, Pioneer, Plains All American, Schlumberger, Shell and XTO Energy. For more information, visit
www.permianpartnership.org