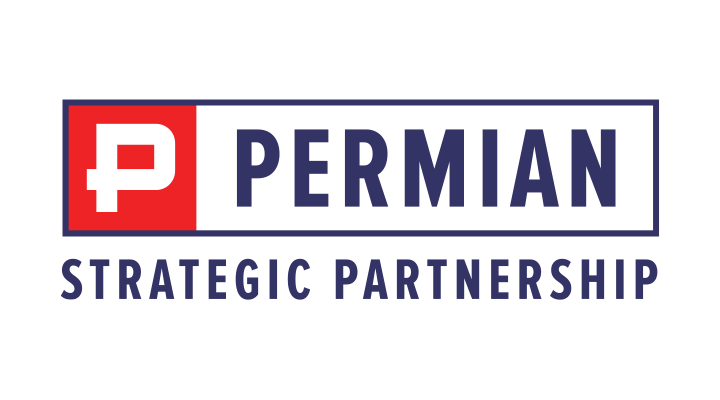 Midland and Odessa, Texas — A large and diverse group of businesses, foundations and individuals from both Midland and Ector Counties today announced they have collectively committed nearly $55 million in private funding needed to bring nationally recognized IDEA Public Schools to Midland and Odessa beginning in the fall of 2020.
Local philanthropists have been working for several years to raise funds needed to bring IDEA to Midland and Odessa and had secured commitments of $38.5 million, with Scharbauer Foundation donating $21 million, Abell-Hanger Foundation $5.5 million, and The Henry Foundation $2 million. Odessa businessman and philanthropist Collin Sewell is also leading efforts to raise up to $10 million from individuals and organizations in Odessa. The Permian Strategic Partnership (PSP), a group of 20 Permian energy companies dedicated to helping the Permian region address key challenges, committed the remaining $16.5 million to enable the project to move forward.
The funding will support the opening of a total of 14 schools at seven sites across Midland and Odessa by the 2024-25 school year. These schools are expected to add nearly 10,000 quality seats to the two cities by 2030. In March 2019, Midland ISD and IDEA Public Schools signed a first-of-its-kind-in-Texas partnership agreement that enables IDEA to open IDEA Travis Academy and College Prep in partnership with Midland ISD in August of 2020. The following year, IDEA will expand to Odessa, with a total of 14 schools at seven sites in Midland and Odessa school districts by the 2024-25 school year.
"We are honored to be a part of a community-wide effort to transform public education in the Permian Basin," said IDEA Public School Permian Basin Executive Director Bethany Solis. "Thanks to the generosity of so many supporters across Midland and Odessa, we are thrilled to offer a high-quality education to thousands of students and families from both cities."
While IDEA schools are tuition-free and open to all students from approved geographical areas, IDEA's first campus in the Permian Basin, IDEA Travis Academy and College Prep, will partner with Midland ISD to offer preference to current Travis Elementary students and students who live in the Travis Attendance Zone. For all other IDEA schools beyond 2020, should the number of applicants exceed available seats, a blind lottery determines admission.
"Scharbauer Foundation is pleased to be a part of bringing IDEA Public Schools to Midland, Odessa, and the Permian Basin, and we commend Midland ISD leadership for choosing to partner with IDEA in the first school that will open in fall 2020," said Grant Billingsley, Scharbauer Foundation executive director. 
"In the tradition of our founders, George and Gladys Abell, whose first grants were given to advance the acquisition of knowledge, the Abell-Hanger Foundation Trustees are proud to support IDEA Permian Basin. The transformative work that IDEA has driven in the Rio Grande Valley and in San Antonio is changing the trajectory of young lives and creating opportunity where little existed before. Welcome, to IDEA Permian Basin!" said Mark Palmer, executive director, Abell‐Hanger Foundation. 
"My fellow trustees believe, as do I, that this investment in the children of our communities, is consistent with our mission to improve the lives of the people of the Permian Basin. More importantly, this proven high-quality educational opportunity is a gift that will bear fruit for generations. The kids in our classrooms today are our future leaders and we must invest them with all they need to realize their potential and that of our communities," stated Jack Harper, President, Abell‐Hanger Foundation. 
"IDEA Public Schools represents the tip of the spear for what we can accomplish when we work together, two communities for one common purpose, to make the Permian Basin a great region not only for industry but to live," commented Collin Sewell. "IDEA will not only make our region better but more importantly will give thousands the chance for a better tomorrow by improving education for all. Time and time again, IDEA has proven to not only provide a great education for its students but to support the local ISD's in their efforts to grow a quality education for all students. Our students are our future and there is no greater investment," said Sewell.
"Since learning of IDEA Public Schools, we have been very impressed with their commitment and leadership support in the communities where they serve. Their outcomes working with students in approved geographic area are outstanding," said Lael Cordes-Pitts, executive director, The Henry Foundation. 
"Improving public education is vital to the success of our communities and is a top priority for PSP and our member companies. With the broad community support for IDEA and the fact that bringing high-performing charter schools into a district is proven to have a positive effect on all district schools, we are delighted to financially support IDEA's expansion into the Permian Basin," said PSP Chairman Don Evans. "This will be our first major funding commitment since establishing the Partnership last fall, and we feel it's very appropriate that our first investment is for the education of our children, who are the future of this region," Evans said.
MORE ABOUT IDEA PUBLIC SCHOOLS:Â 
Since 2000, IDEA Public Schools has grown from a small school with 150 students to the fastest-growing network of tuition-free, Pre-K-12 public charter schools in the United States. Currently, the network serves nearly 53,000 college-bound students in 96 schools across Texas and Louisiana.
IDEA is the innovative and high-achieving charter school network that was instrumental in transforming public schools in the Rio Grande Valley from the worst to the best performing in Texas over the past 19 years. For the 11th consecutive year, IDEA high schools were ranked among the best performing high schools in the nation by U.S. News & World Report. This annual list of rankings reflects the rigor and success of IDEA's commitment to students on the road to success in college and in life.
IDEA, which was recognized as the best public charter school network in the United States in 2016, is known for its high standards and supportive intervention to ensure that every child achieves success on the road to and through college.
Every IDEA graduate has been accepted into college every year since the first graduating class in 2007, including nearly 1200 seniors who graduated last spring. Three out of four of IDEA's students are the first in their families to attend college, and almost 88% are economically disadvantaged.
MORE ABOUT PERMIAN BASIN FUNDING GROUPS:Â 
The Scharbauer family has a long history of helping build Midland, Texas. First and foremost, the Scharbauer Foundation seeks to make grants that will help make Midland a better place in which to live and do business. Philanthropy focus areas include arts/culture, education, health, human/social services, public/civic benefit, and faith-based activities. For more information, visit http://scharbauerfoundation.org.
The Permian Strategic Partnership is a coalition of 20 leading Permian Basin energy companies who joined together to work in partnership with leaders across the region's communities to address current and future challenges to the responsible development of the vast oil and natural gas resources of the Permian Basin in the states of New Mexico and Texas. For more information, visit www.permianpartnership.org.
The Henry Foundation is committed to its mission of "Focusing Resources to Change Lives" supporting a vision of "improving quality of life for citizens of Midland, Texas, through giving which will have a lasting effect." Jim and Paula Henry, founding donors, have lived in the community for nearly 60 years and want to make Midland a better place through their generous philanthropic efforts. Key priority areas include human services, education and health. For more information, visit: www.henrymidland.org.
# # #
CONTACT:
Marco Carbajal, IDEA Public Schools: 956-272-4392
Grant Billingsley, Scharbauer Foundation: (432) 683-2222
Permian Strategic Partnership: media@permianpartnership.org
Lael Cordes-Pitts, Executive Director, The Henry Foundation: 432-522-2285