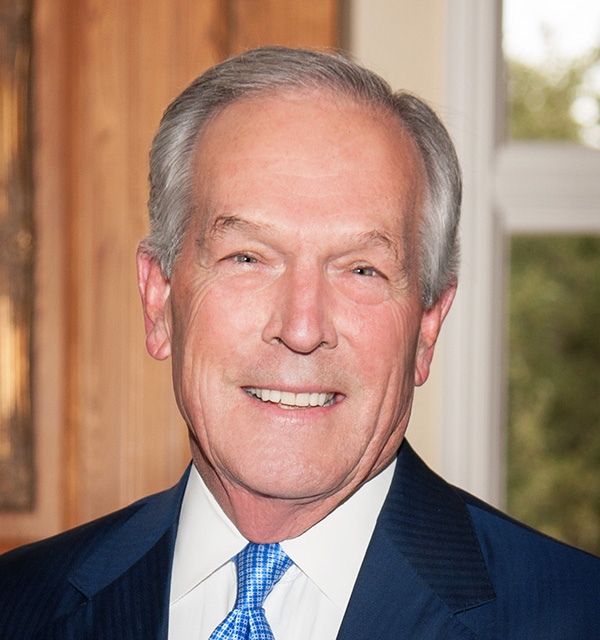 Midland, Texas — The Board of Directors of the Permian Strategic Partnership today announced that former United States Secretary of Commerce and longtime Permian Basin resident Don Evans will serve as the organization's chairman, leading its efforts to help facilitate the development of vital infrastructure and improve the quality of life for families in communities across the West Texas and southeast New Mexico region.
The Permian Strategic Partnership is an unprecedented coalition of 19 companies thatcame together to work in partnership with local elected officials and community organizations to advance regional transportation projects, improved schools, more affordable housing, quality health care and workforce training.
"Don has a long track record of bringing people together in the Permian Basin. Throughout his accomplished career, he has dedicated his talents to advocating for our community. Don is a terrific choice to serve as the Chairman of the Permian Strategic Partnership, and I am confident that he will continue making our region an even better place for our families for generations to come," said Tim Leach, Chairman and CEO of Concho Resources, one of the PSP member companies.
"I've had the pleasure of knowing Don for more than 30 years, going back to when he was CEO of Tom Brown Inc. Throughout his business and political career he has been a person of exceptional character, driven for success, and with a deep understanding of the energy business. I cannot think of anyone better suited to lead our industry's efforts to address and solve critical issues facing the Permian Basin," said Al Walker, Chairman and CEO of Anadarko Petroleum, another PSP member company.
"I consider it a privilege to chair this unique partnership and advocate for my home community and the region, which is leading the way toward greater American energy security," said Secretary Evans. "The Permian is becoming one of the world's most secure and strategically important sources of the oil and gas we all rely on to power our daily lives. I want to see all Permian residents benefit from the tremendous economic opportunity that comes with developing these vast resources, while maintaining the quality of life that attracted so many people, including me, to live and raise our families here," said Evans.
Donald L. Evans was the 34th Secretary of the U.S. Department of Commerce and a core member of President George W. Bush's economic team from 2001-2005. Evans oversaw a diverse cabinet agency with some 40,000 workers and a $5.8 billion budget focused on promoting American business, both at home and abroad.
Evans previously served as Chairman of the private utility company Energy Future Holdings (formerly known as TXU Corporation) and as CEO of the Financial Services Forum.
Evans is a self-described optimist who believes the highest calling in life is serving others. As a result, he has been very active in community service. In 1995, Governor Bush appointed him to the Board of Regents of the University of Texas; he was elected chairman of the UT board in February 1997 and served two consecutive terms. Evans was a board member of the Scleroderma Research Foundation for eight years and was a driving force behind Native Vision, a program that provides services to about 10,000 Native American children. In addition, he was involved with the United Way for many years, serving as a past president and campaign chair of the Midland chapter.
Born in Houston, Texas, in 1946, Evans attended the University of Texas at Austin, receiving a B.S. degree in mechanical engineering in 1969 and an M.B.A. in 1973. His passions in life are his family and friends. Evans resides, with his wife Susan Marinis Evans, in Midland, Texas. They have three children and five grandchildren.
"I'm looking forward to this once-in-a-lifetime opportunity to give back to the community that has given so much to me," said Secretary Evans. "These companies are stepping forward in an unprecedented effort to be good corporate citizens and use their combined resources to help all the residents of the communities in which they operate to live prosperous, rewarding lives, and I'm proud to be a part of it," Evans said.
Permian Strategic Partnership member companies are: Anadarko, Apache, BPX Energy, Chevron, ConocoPhillips, Cimarex, Concho, Devon, Diamondback, Encana, Endeavor, EOG Resources, Halliburton, Occidental, Parsley Energy, Pioneer, Schlumberger, Shell and XTO Energy.
www.permianpartnership.org
Contact: media@permianpartnership.org